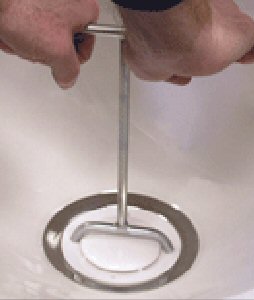 Universal key for removal of Aridian/Falcon Waterfree S6282 waterless cartridges. If you have had problems with using the keys provided with Falcon Waterfree cartridges, then this robust key is likely to be the solution.
Note that this key is designed for the standard Falcon cartridge that uses sealant and will not fit the "dry" cartridge launched by Falcon Waterfree in October 2010. (The dry cartridge is for sites where freezing temperatures are likely to be experienced and are not commonly in use.) Also, this key does not fit, and is not needed for, the alternative GW6 cartridge for Aridian and Falcon urinals.
Includes:
- 1 x Metal key for removal of Falcon Waterfree waterless urinal cartridges.