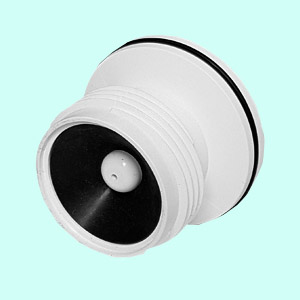 Replacement valve core for urinals fitted with the GW6 waterless urinal system, including the retrofit housing for Aridian as well as the Sahara, Accona and Tabernas and other urinal models. Please note that design of this product changed from 1st Dec 2016 to include a patented pressure equalisation system to further increase flow.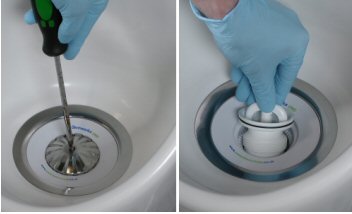 This unit is tolerant of most standard cleaning chemicals and water but avoid using bleach and cleaning products with more than 10% acid content. Harsh cleaning products may reduce the life of the silicone valves within this cartridge.
Features:
- easy to fit into the GW6 housing - only a crosshead screwdriver needed
- typically lasts at least 6 months, and up to 1 year
- no chemical sealant required
- unique 'dual skirt' valve to prevent odours
- unique pressure equalisation system to maximise drainage
- tolerant of most cleaning chemicals and water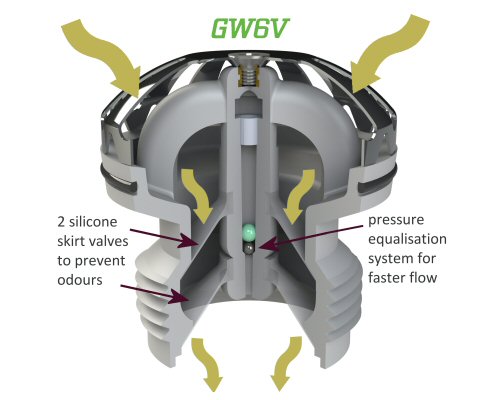 - tolerant of sluicing to help keep waste pipes clear
- relatively small disposable component reduces impact on landfill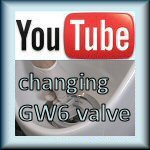 Recommended to be used in conjunction with
Bactericidal Cleaner
; sluicing once every 2 to 4 weeks to help keep waste pipes free from blockages.
Below you can choose packs of 1,4,8,12,16,24,or 32 cartridges to take advantage of applicable volume discounts